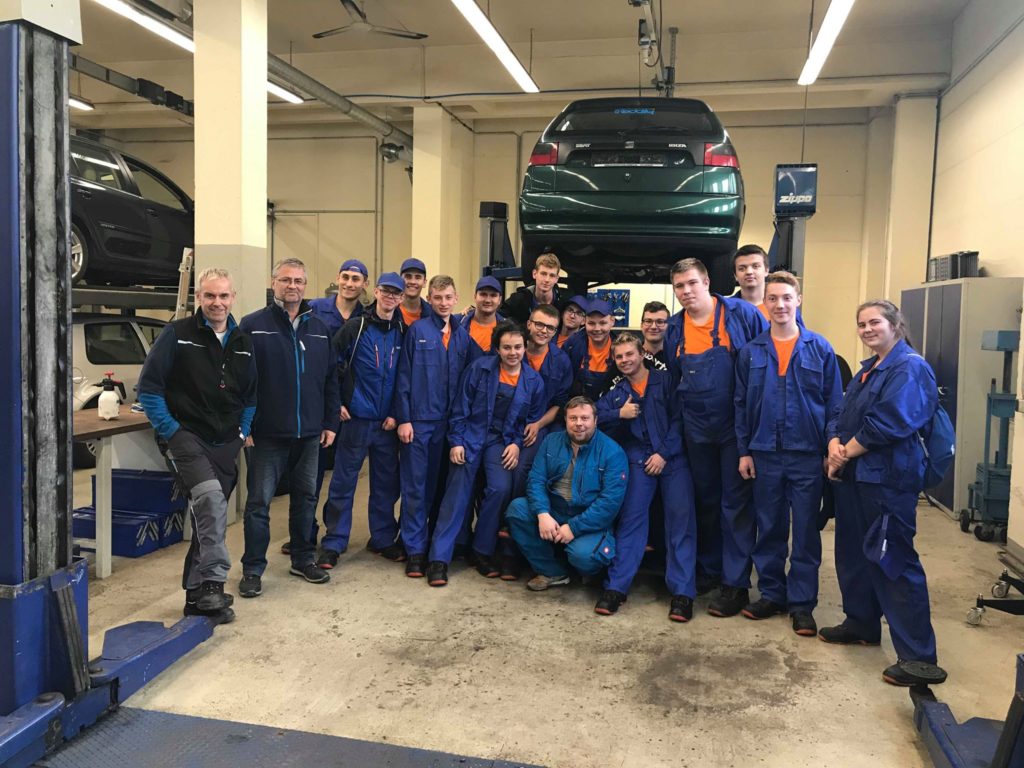 Fifteen boys and one girl from Rzeszow/Poland have been here from September 15, 2019 until October 12, 2019. Half of the time theyve been in the workshop as car mechanics and the other half of the time they were playing a business simulation game.
During their stay in Chemnitz, the group had a few trips to other cities like Leipzig, Dresden, Zwickau, Freiberg and Augustusburg. In Dresden they visited the manufacture of Volkswagen and in Zwickau they went to the "Horch-Museum" .
Good luck and a lot of success for the future.