On Sunday, November 24, 2019, we could begin our new project and welcome 44 Chinese lectures and teachers from 10 different colleges. The project, which is carried out as an advanced training on the topic "Dual education system in Germany in the nursing context", is supported by the Ministry of Education in China. Two representatives of the ministry accompany the participants during the 4-week event.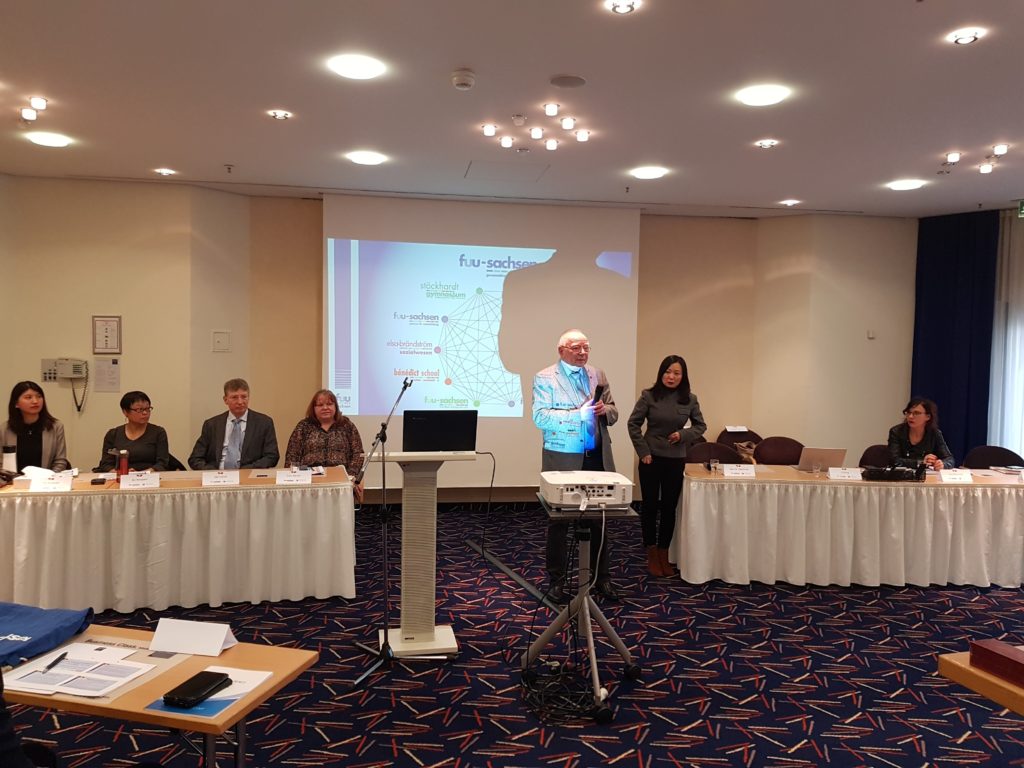 At the beginning the management and colleagues of F+U Sachsen gGmbH welcomed the guests. Besides the presentation of our Sino-German-eldercare-project the welcoming speech of CEO Dr Meinhold was also about the development potential of China in the dual education segment.
Compared to Germany there is still potential, especially in the practical training. Furthermore, he explained the importance of international correspondences. "An event in a country has always impact on the whole world." The Chinese representative of the ministry took this up and is hoping for an exchange in the vocational training to realise new and innovative developments for future experts.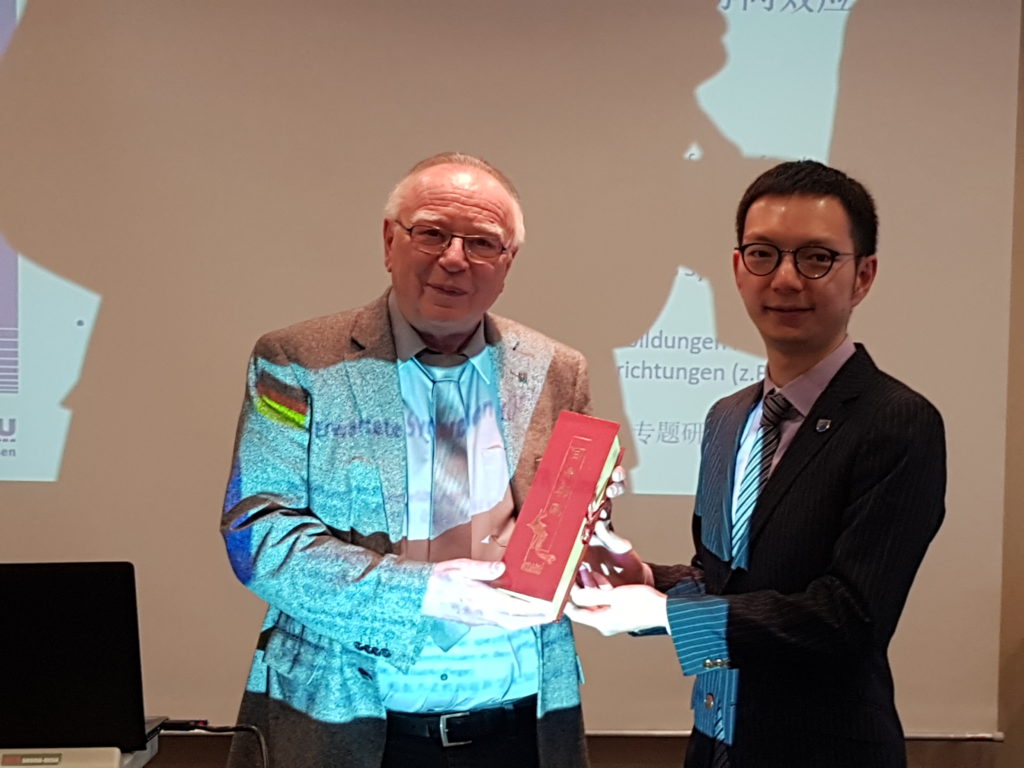 In the 4-week programme, which ends on Decemer 21,2019, the participants shall gain an insight in our training system to draw conclusions for their daily work. That's why the general topics of the dual training always refer to health care and nursing professions. They are once more deepened in specialist lectures of BIBB, TÜV Süd and the German nursing council. The course concludes with the train the trainer examination according to AEVO by the IHK.
We wish all participants a lot of success and an exciting, productive and inspiring time with us.